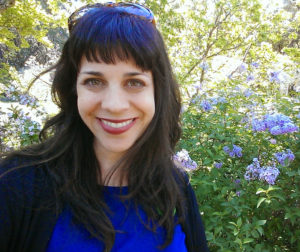 I'm an author, English teacher, gardener, reader, and mom. Every one of those roles challenges me and brings me joy.
In addition to my books, I've written articles for Bella Grace, America, and  Blessed is She, among others.
Me, in a nutshell:
My favorite flower: Lilacs.  Also roses.  Okay, pretty  much any flower.
My favorite way to spend an evening alone: Watching any BBC drama that features women in bonnets. Add hot tea or cold sangria and it's a perfect evening.
Where I write from: the beautiful San Francisco Bay Area, where I was born. I have come to love many places in the world, but this one was the first.
A non-California place I'd love to see again: Paris.
My personal theme song: I'm a Catholic girl named Virginia.  Of course it's going to be this.
Someone I've never met who has profoundly shaped my spiritual life: Father Mychal Judge.
Someone I have met who has profoundly shaped my spiritual life:  my friend Mary.
How to reach me: Email me at ginnykmoyer@gmail.com.